Careers
Martinaire has been a leader in the air cargo industry for over 35 years, and our success is largely attributed to our staff of dedicated professionals. Our team is comprised of ambitious, enthusiastic individuals committed to creating innovative, reliable, and safe air charter solutions. Superior customer service is the root of our customer philosophy.
At Martinaire, we don't just want you to work for us; we want you to want to work for us.  Our pilots and all of our staff members enjoy fulfilling careers, a welcoming team atmosphere, and room for growth. Martinaire is looking for employees as extraordinary as we are, who aspire to excellence in everything they do. We are extremely proud of our competitive benefits package for our full-time employees, which includes medical, vision, dental, and life insurance as well as a flex plan, 401K, and more.

Pilot Requirements
Total Time: 1,200 hours
Cross Country: 500 hours
Night: 100 hours
Instrument (actual or simulated) – 75 hours (50 in an actual aircraft)
Must be legally eligible to work in the United States

Pilot Hiring Process
A candidate must successfully complete an interview to be eligible for the Hiring Pool, which is maintained by our chief pilot. The hiring process consists of an interview, written evaluation, and flight evaluation. Once approved, there is a two week training process to include ground school, flight training, 135 check ride, and line operating experience.
Note: Pilots should update Martinaire of their employment-seeking status every 90 days.

A & P Mechanic Requirements
A&P Certification with 7 to 10 years experience required
Experience working on PT6-114 engines – 5 years required
S/M experience a plus
Cessna Caravan experience a plus
FCC and/or IA a plus
Pay based on experience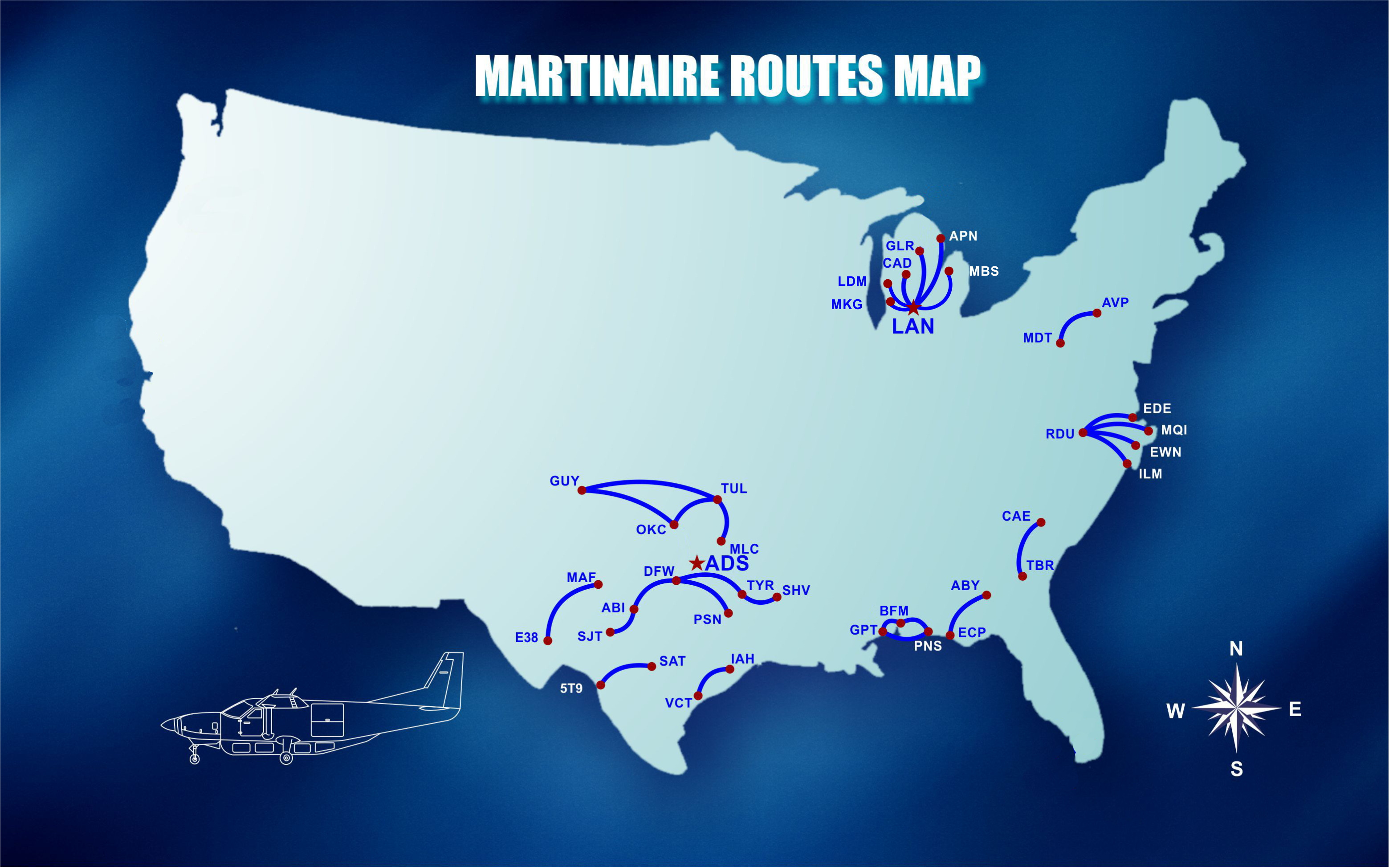 For individuals interested in the available positions at Martinaire,
please submit all inquiries and resumes to the Flight Operations Administrator at